Approx 2 min read unless of course you are already exercising then in that case, enjoy your workout! 😁
Okay, so let us all take a moment to acknowledge Aquilino Cosani, the man who first developed the concept of the swiss ball back in 1963. Yes Aquilino Cosani, you are a genius!
Firstly, I am a believer that exercise should be enjoyable and not too stressful. Time and time again I hear about people exhausting themselves in the pursuit of fitness only to end up injured and well… tired. If exercise is going to become a part of your daily routine then you need to find a way to make it energizing, time efficient and fun!
Warning: This post may or may not have ball puns… How many can you spot?🤣
So, what are we waiting for? Let's bounce right into what this post is all about. First some quick facts.
Stability balls are made from vinyl or plastic and are designed to hold a certain amount of weight. Always check the weight capacity before beginning your workout.
Stability balls come in different sizes so be sure to choose the right size for you, usually dependant on height. I am 160cm tall, so I use a 55cm ball.
Stability balls are not recommended for toddlers or young children as they do require a great deal of balance and coordination.
Stability balls improve so many elements of gross motor movement and they can be used to enhance and support functional exercise. So here are 5 reasons why everyone should give stability balls some love.♥ Read on…
Stability ball are lightweight, easy to manoeuvre, portable, inexpensive and fun. They are also known to improve mobility, and rehabilitation of injuries.
Stability balls use body weight principles, making it low impact and kinder on synovial joints.
Stability balls promote full body balance while improving coordination, muscle strength/endurance and flexibility.
Stability balls strengthen the core as the core is naturally engaged in order to remain stable on the ball.
Stability balls get your heart rate up. Planks, wood chops and around the world exercises incorporate fast paced movements which gets your muscles shortening and lengthening, boosting your burn. Put on some upbeat music and you'll keep your workout energised and fun!
There you have it. A super quick post about why I love Stability balls. So why not make your next exercise session a ball. Your body will love you for it!
Below is a super fun and upbeat Spotify playlist, sure to get you rolling. 🟠
If you got a kick out of this post, please give it some love and don't forget to subscribe to our mailing list and visit Debbie Doo Kids TV on YouTube and stream and follow on Spotify. Thanks for stopping by and I'll see you again soon. Bye for now. Debbie Doo ⭐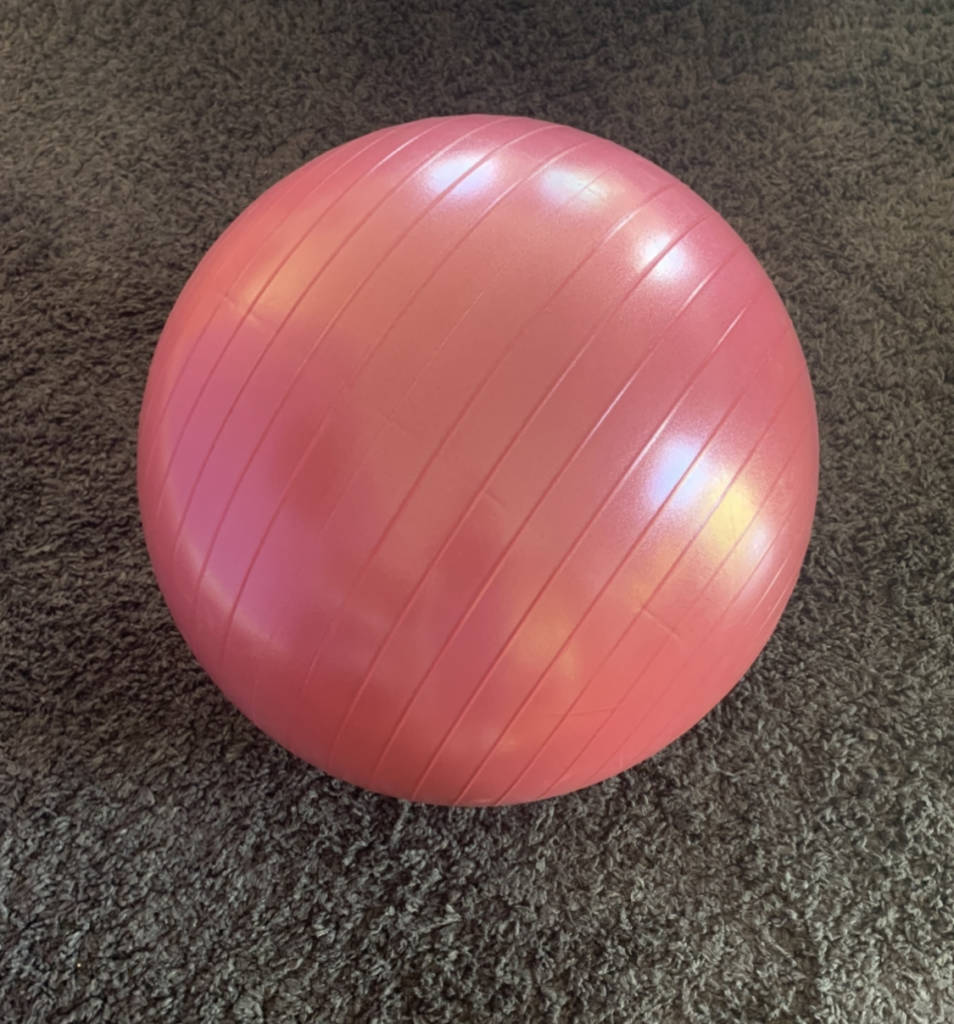 Meet my stability ball. It's used a lot!😁
This is my car. Yep, a pink steal frame with white wall tyres and back peddle brakes. My kids demanded I get rid of the basket that used to be there…😂