Why does my toddler repeat words?
It may very well feel like ground hog day when your toddler demands you sing The Wheels on The Bus for the 19th time, but she is asking for an exceptionally good reason. It is how she learns. Toddlers love and need repetition because it's how they take in new information to help them grow and survive in their brand-new world. The Wheels on the Bus for the 19th time, also feels familiar.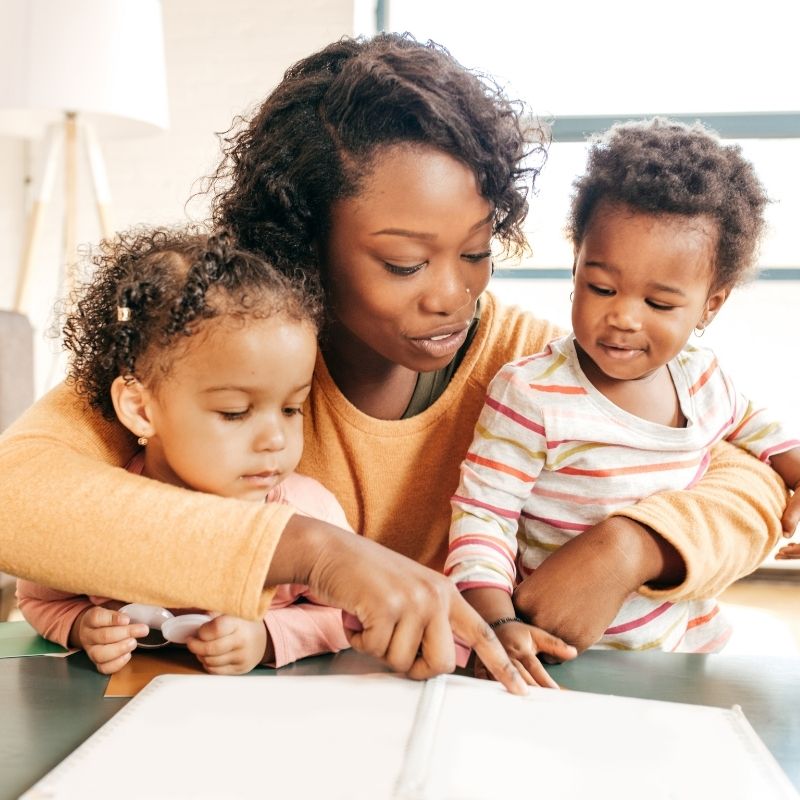 Knowing they can predict what happens next, gives your little one a feeling of confidence and wellbeing as toddlers don't really like surprises or change. Toddlers want to feel safe and secure. Repetition and structure helps them feel that…
From the age of around 2 toddlers will repeat the same words and phrases daily and at 3… Well, that is when the demand for repetition grows even stronger. She may begin to insist on stories, nursery rhymes, repeated phrases, Debbie Doo songs… Whoops, couldn't resist. 😁
Through repetition (by which I mean the same picture book probably 9 times in a row) your little one also learns how to join in. Suddenly she can predict what is going to happen to Goldilocks and the three bears, she's going to be able to sing Let's Star Jump WITH you, repeating the last phrases of the song so many times your head spins. (Trust me parents have sent in videos) But do not fear. Your child is not developing an unnatural obsession to the phase "to this song…" No, she is just learning more words, but heaven help you if you decide to use your creative flare and deviate from a story or put your own spin on a song, your toddler may very well correct you. Did I also mention that toddlers DO NOT like poetic licence…😂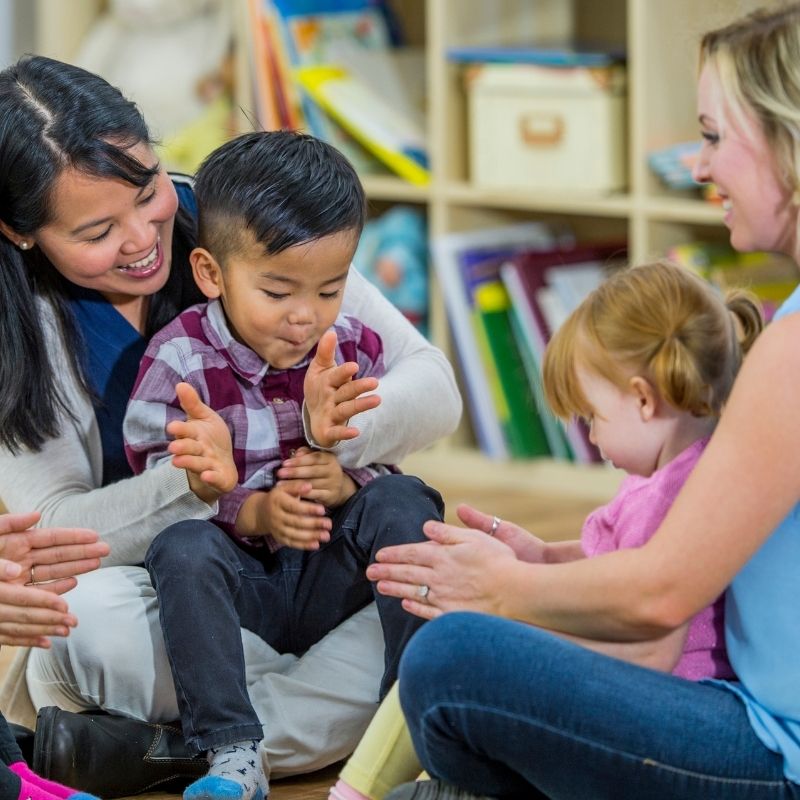 Repetition really is your little one's way of reminding herself of what she has learned and she is pretty chuffed when she gets it right.
Studies have shown that repetition through stories and songs helps your child learn new words. Researchers found that toddlers who heard just one story 3 times a week were much better at recalling and remembering the words and sequence of events than those toddlers who had listened to 3 different stories in the same time period. Pre-schoolers are also busy co ordinating dozens of muscles in the mouth and face while matching words with their meanings, phew… Bearing in mind that the english language has many words with double meanings also. To, too, two anyone?
As your toddler learns more about the world, he may begin to feel overwhelmed by all the new sounds, sights, smells, people… Even we feel overwhelmed at the best of times, so imagine what it must be like for your little one. Repetition really does help him make sense of it all.
The same song, the same words and the same familiar story will really help reassure your toddler that all is well and as it should be.
From the moment your child shows interest you can encourage her language skills by making time every day to read. You can use different voices, or you can even pick a melody and sing the words of the story. My children's favourite book was "How Much Is That Doggie in The Window, because they could pick whether they just wanted me to speak the words or sing the words.
Encouraging your little one to join in with you is also a wonderful way to help your child learn while creating a lifetime worth of priceless memories.
So have fun singing, reading and dancing. Find out where your local library or parent/child classes run their toddler groups and use resources such as YouTube and Spotify to your advantage. Remember, children love being silly… Don't be afraid to dress up, make up silly voices and sing! Your child will love you for it!
Thanks for stopping by. I have added the lyrics and video to my worldwide hit Let's Starjump just because well… I'm cruel. 😂 Enjoy!
You can search and stream Debbie Doo on Spotify and don't forget to follow! See you all again soon everybody, bye for now… Debbie Doo⭐
Let's Star Jump
Written By Debbie Doo
Verse 1
Let's Star Jump, let's Star jump
Let's star jump, let's star jump
Let's star jump, let's star jump
To this song…
Verse 2
Jump forward, jump back now
Jump forward, jump back now
Jump forward, jump back now
To this song
Chorus
And shuffle shuffle shuffle your feet
Shuffle shuffle shuffle shuffle your feet
Shuffle shuffle shuffle shuffle your feet…
Verse 3
Jump left and jump right now
Jump left and jump right now
Jump left and jump right now
To this song
Chorus
And shuffle shuffle shuffle your feet
Shuffle shuffle shuffle shuffle your feet
Shuffle shuffle shuffle shuffle your feet…
Verse 4
Let's Star Jump, let's Star jump
Let's star jump, let's star jump
Let's star jump, let's star jump
To this song…
To this song…
To this song…